Optimized Landing Pages for Your Google & Facebook Ad Campaigns
Compliant landing pages that boost your conversion rates
Landing pages convert 65% higher than website pages, on average …
Paid traffic pointed to generic web pages — like a homepage, for example — don't convert well and drive up cost-per-click …
… but if visitors click through from an ad to a highly relevant, focused landing page — one that continues on the exact same thread as the ad, and provides them with a single prominent call-to-action — conversions increase.
After all, there's zero point in carefully crafting a perfect Google Ads or Facebook Ads campaign for your client, only to generate zero new leads.
Just as you create specific, targeted ads for your campaigns, it's equally vital to ensure that you're creating custom landing pages to work with your ads so that they succeed.
But you're busy, and your clients are busy … it's hard enough just getting them to approve ads on time, let alone expecting them to find the time and energy to create the required landing pages. It's even harder to expect them to create landing pages that actually perform.
Sound familiar? Then we've got you covered.
Polar Bear Pages takes care of all your landing pages for a no-nonsense flat fee per page, and we guide you (or your client) through writing the copy if you need help.
No more crippling your ad campaigns. 👇
We take care of everything for you
Sit back and relax, and watch those conversions start rolling in.
Unlimited pages
We'll design and host as many pages as you need per client, with multiple clients.
Custom domains
Use a custom domain or subdomain for each of your landing pages.
Unlimited forms
Add lead generation forms to your landing pages to collect leads for your clients.
Unlimited form submissions
Collect as many form submissions as you like per form, and add multiple email addresses for notification.
CRM integration
Integrate your client's CRM so when visitors submit a form, their details are automatically inserted into the CRM.
Hosted videos
Don't want Youtube ads? We can host your client's videos on our superfast CDN.
Hosting
Don't worry about managing a server — we host and maintain all your landing pages on AWS and Linode.
Embed third party videos (YouTube, etc)
All your client's videos on YouTube? No problem, we can embed your YouTube videos directly on the landing page.
Embed third party scripts
We can add any third party script to your landing pages that you require.
A/B testing
Run A/B tests to optimize conversions on your landing pages. Server-side testing through Splitstack.
Analytics
We can install Google Analytics, and any other analytics you use.
SSL secure
All landing pages are securely hosted as standard, free of charge.
"The landing page you redesigned for Listary launched 2 months ago. The bounce rate dropped dramatically from more than 70% to around 40%. The conversion rate increased over 80% and sales are growing significantly. I don't know how many customers I've lost due to the previous poor design—I hate to think about it! Amazing work, thank you!"
– Channing Dai, listary.com
How it works
01
Select your plan and submit your first landing page request
We'll even guide you (or your client) through the copy creation process if you're stuck.
02
We'll begin working to deliver your landing page in one week
Check it out and let us know if you need any changes. Unlimited revisions are included.
03
Submit another landing page request
Stack them up, and we'll knock them out one after another.
Rinse and repeat.
About us
Here at Polar Bear Pages, our goal is to provide an incredible customer experience AND quantifiable results that increase your profits.
We're a small team of individuals with specialized experience, here to help you squeeze every last drop of revenue out of your landing pages.
David
Founder
Tracy
Marketing
Mark
Copywriting
Alex
Design
Raúl
Automation
Buddy
General Dogsbody
"Polar Bear Pages came up with a page design that I would not have been capable of designing myself and transformed our conversions — one goal conversion increased by 65%, one by 165% and the primary goal conversion on the page increased by 440%. We are now using them to improve all our landing pages. Great to work with and exceptional results."
– Mark Singleton, Speak Easily
Here's a small section of landing pages we've created
Select your plan
Here's how it works:
Hosting, maintenance and support for unlimited pages are included in your monthly subscription.
We design and build each landing page for a small fee per page.
No set up fees. No contracts. Cancel anytime.

Baby Bear
$99/m + $99/page
Unlimited pages
10 custom domains
20000 visitors
Big Bear
$199/m + $99/page
Unlimited pages
30 custom domains
60000 visitors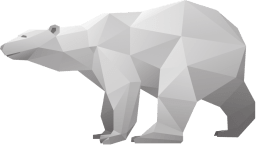 Jumbo Bear
$499/m + $99/page
Unlimited pages
Unlimited custom domains
Unlimited visitors
Compare our plans
Have custom needs? Contact us for a personalized plan.
| | Baby Bear | Big Bear | Jumbo Bear |
| --- | --- | --- | --- |
| Price per month | $99 | $199 | $499 |
| Price per page | $99 | $99 | $99 |
| Pages | Unlimited | Unlimited | Unlimited |
| Visitors per month | 20000 | 60000 | Unlimited |
| Custom domains | 10 | 30 | Unlimited |
| Forms | Unlimited | Unlimited | Unlimited |
| Form submissions per month | Unlimited | Unlimited | Unlimited |
| CRM integration | $35/integration | $35/integration | $35/integration |
| Videos hosted | 10 | 30 | 100 |
| Video bandwidth per month | 10GB | 30GB | 100GB |
| Hosting | ✓ | ✓ | ✓ |
| Embed third party videos (Youtube, etc) | ✓ | ✓ | ✓ |
| Embed third party scripts | ✓ | ✓ | ✓ |
| A/B Testing | ✓ | ✓ | ✓ |
| Analytics | ✓ | ✓ | ✓ |
| SSL (secure hosting) | ✓ | ✓ | ✓ |
FAQ
Who is this service best for?
Agencies that have clients who require landing pages for their campaigns.
Companies that require multiple landing pages for A/B testing and optimization.
Do you offer a white label option?
Yes, we offer a white label option. Contact us for more details.
How many concepts or mockups do you design for each landing page?
Just the one unless we've agreed otherwise, but it's the one we believe is the best to increase your conversions.
How many revisions do I get on my design?
You have unlimited revisions on the design of your landing page.
What if I don't like the finished design?
This rarely happens, as we work closely with you throughout the process, adjusting the design based on your feedback. We also recommend you test the design to see how it converts before dismissing it. If you still don't like the design, then we have no problem trying again with a new design.
What are your turnaround times?
Each landing page will take one or two weeks to complete, depending on the plan you select.
What's the difference between lead generation landing pages and sales pages?
Lead generation pages request the visitor's contact details (by filling out a form) as the main call to action (CTA).
A sales page is generally bigger (as the general rule is, the more you want from the visitor, the more words you need on your landing page) and is asking the visitor to purchase a product or service as the main CTA.
Can you design long form landing pages?
Yes, we can create long form landing pages, but they will take longer than the standard one or two weeks to produce. Once we have your requirements for your custom landing page, we'll let you know how long it will take before proceeding.
Do you code the landing page as well?
Yes, we design, build and host the landing pages for you.
Can you integrate the landing page into my CMS?
No, we use our own system to build and host each landing page.
Is there a contract?
No, our plans are free to cancel, downgrade or upgrade at any time.